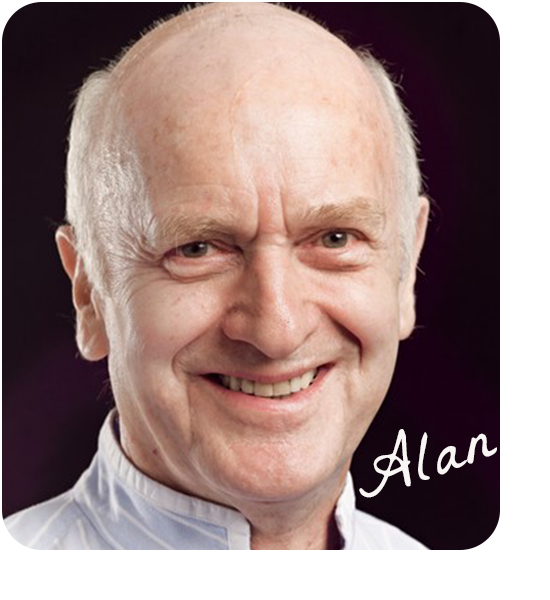 Alan Herdman has been teaching Pilates since 1970.  He studied at the London School of Contemporary Dance and was working as a teacher and dancer when he was invited to New York to learn about the Joseph Pilates Method in the late 1960s.  He worked intensively with Bob Fitzgerald and Carola Trier who both learnt the method from Joseph Pilates .  He returned in 1970 to set up Britain's first-ever Pilates studio.  
Although well-known in New York, Joseph Pilates was practically unknown in UK at that time.   Alan Herdman is essentially the pioneer leader of UK Pilates movement.  He now lectures on Pilates around the world.  He runs a training course for Pilates instructors in London and supervises courses in both Athens and Istanbul.  Alan is the Chair of Pilates Method Alliance UK Chapter, designed to foster professional interaction and continuing education opportunities for Pilates professionals.
ALAN HERDMAN'S WORKSHOPS AT APS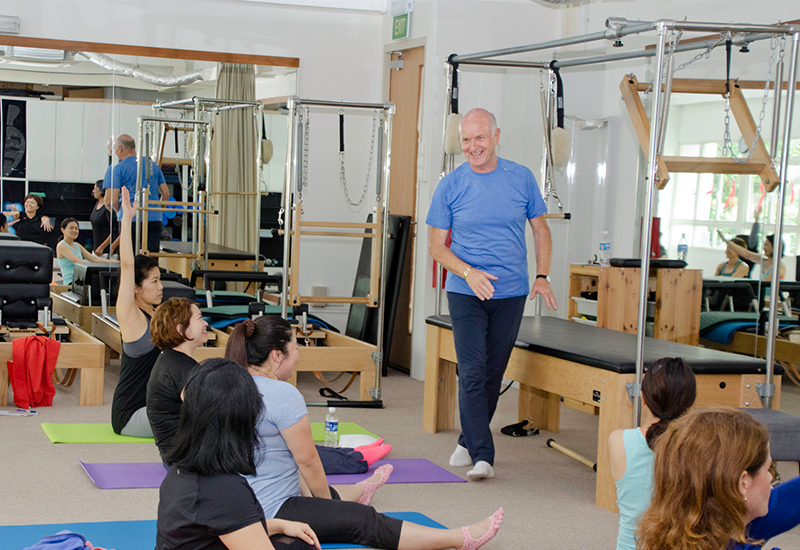 The knee is a vulnerable joint and the problems around this joint can be caused by trauma through sports or accidents, poor alignment of the knees, uneven muscle development, poor posture and gait.  Alan will not only focus on just the knees, but guide participants through an overall look at the muscles of the hip and thigh, leg and foot. He will teach participants rehabilitation, preventive exercises in this workshop to help alleviate pain and aches of the knees and restore coordination and balance of leg movements.
Key Highlights of workshop
Learn overall lower body key muscles and skeletal structures that support the knees

Review and show how to apply practical protocols when dealing with problem knees.

 

Learn remedial exercises that will move, strengthen and improve joint function and health and allow your clients to return to healthy knee movement.
1 march (fri)  10.30 am - 1.00pm
---
Knee Care 101 Workshop 1st March
---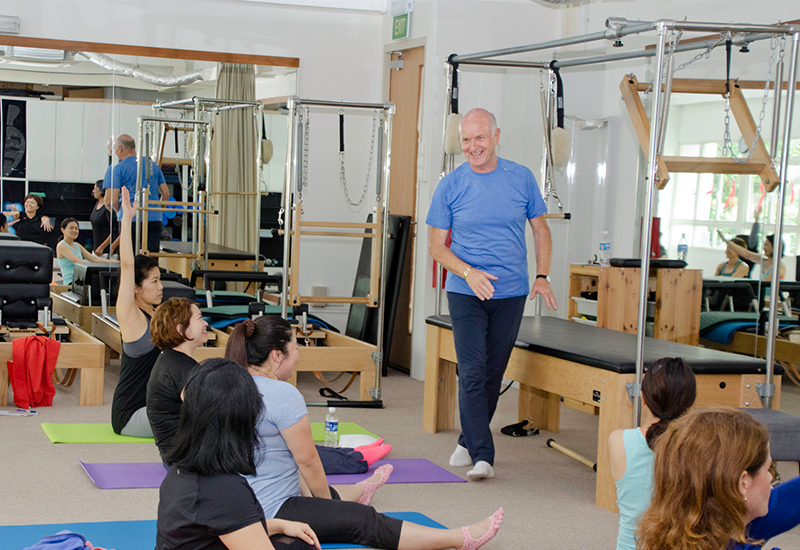 Alan will provide an overview of his amazing career as a Pilates teacher. Alan will discuss the impact that his two teachers, Carola Trier and Robert Fitzgerald had on his life and his philosophy of teaching dance, movement and Pilates. Alan will talk about his fundamentals of movement and their importance to teaching movement and Pilates. He will share pictures, notes, movement sequences and anecdotes about his life and his almost 60 year career teaching Pilates.
Key Highlights of workshop
A new workshop which has never been presented before outside of the US.

A unique opportunity to learn and grow as a professional Pilates teacher from a pioneer in the field.

Walk away with a deeper understanding of the importance of the Pilates method and it's longevity in the health and fitness professions.
3 march (sun)  1.30 pm - 4.00 pm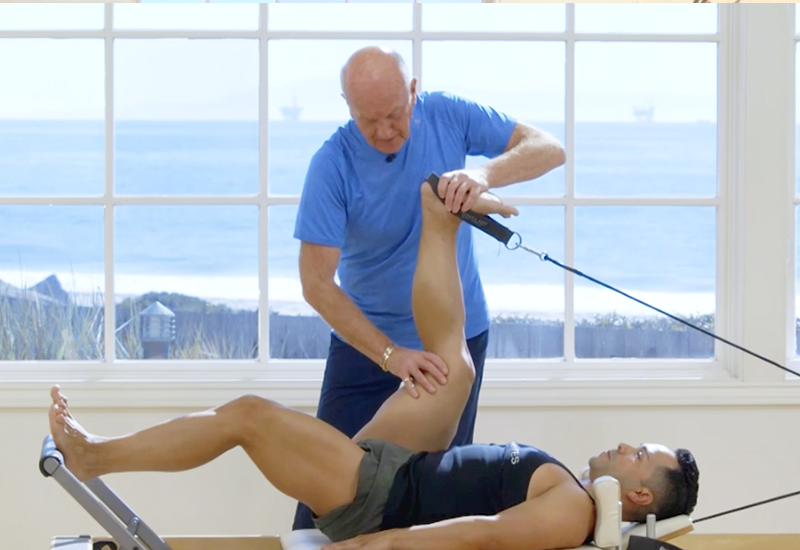 The foot work sequence is usually the first set of exercises that are performed on the reformer. Learn how to prepare your clients to perform the footwork sequence well. Understand the aim behind this historic sequence and learn how to adjust it to be a warm up or to be a more involved and important component of the complete reformer repertoire. Alan will outline how to kick-start the foot work sequence, and review the technical mechanics of the foot and how the mechanics relate to the footwork itself.  Tae away a new understanding of breath and it's relationship to the footwork.
Key Highlights of workshop
Learn the fundamentals of why  the footwork was created.

Develop a deeper understanding of how the foot works and it's relationship to the rest of the body.

Understand optimum position of the foot bar and the use of the jump board

Learn how to use the breath with footwork.
1 march (fri)  2.00 pm - 5.00pm
2 march (sat)  1.30 pm - 4.30 pm
---
The Reformer Footwork Workshop 1st & 2nd March
---
Alan will share his years of experience on how to gather information from your clients about their lifestyles, and to understand their goals around health and fitness and their Pilates practice. Once you uncover the personalized needs and potential of each client you can easily design a Pilates program that addresses those needs.  Alan's goal of this workshop session is to empower Pilates teachers and practitioners to understand how to apply what they learn from a client to create a successful movement experience that includes strength, flexibility, mobility and balance which are essential components of a function for our everyday activities of living.
Key Highlights of workshop
How to gather specific and important information from each client that is relevant to their exercises session.

Lear how to apply this information to the choice of exercises foreach client  session.

Develop an understanding of how to keep clients motivated and consistent with their exercises sessions.
2 march (sat)  9.00 am - 12.00 pm
3 march (sun)  9.00 am - 12.00 pm
---
Moving for Life Workshop 2nd & 3rd March
---
Participants to Alan's Past Workshop Comments
Alan is a very approachable, friendly and knowledgeable teacher.  I learnt that breathing posture is very important, and you have to imagine a belt around the waist when you breath out. "
~ Dr Chan Wei Ling (sep 2017) ~
"Alan has great humour and generosity as a teacher who holds nothing back from sharing his 47 years of teaching experience.  Too many learnings to pick Top two!  My biggest learning is that to work on the spine, we must start from the pelvis.  When the pelvis is in good position, the spine will follow suit.  Secondly, the scapula movement can be mobilised to improve the flexibility of the spine."
~ Tan Wee Ping (sep 2017) ~
"Superb! Alan always teaches you something new from the basic fundamentals by looking from another angle. It's very fascinating.  He teaches not just techniques but goes deeper than that."
~ Yumi Okamoto (sep 2017) ~