Carola Trier
Carola Trier (May 26, 1913 - Oct 28, 2000) was a concert dancer, Pilates Master teacher, and an author. She is one of the first generation 
teachers (
"Pilates elders")  who worked directly with Joseph Pilates.
Carola Trier
Carola Trier (May 26, 1913 - Oct 28, 2000) was a concert dancer, Pilates Master teacher, and an author. She is one of the first generation teachers ("Pilates elders")  who worked directly with Joseph Pilates.
Carola Trier was of German descent like Joseph Pilates.  She started her career as a concert dancer/performer and during the Holocaust in Germany managed to stay alive as a roller skating contortionist using the name of Miss Carola and actually dancing for the Nazi's.  She managed to escape Germany and ended up first in Paris, and then eventually in the United States. She continued her dancing and performances in the US when an offstage accident led her Dr. Henry Jordan who sent her to Joseph Pilates for rehabilitation in 1950.  She spent the next 10 years with Joseph as a client and as a teacher.
At the same time, she studied with Dr Jordan who also sent his patients to her, inviting her to observe these patients during surgeries and follow-up visits.  She opened her own studio in 1960 with the blessings of Joseph Pilates. Carola had a great respect, admiration and love for Joseph Pilates, she always followed Joseph's originally protocols methodically and meticulously, and made a distinction between what was his work and what she had developed and created.  Joe and Clara remained close friends with Carola until their deaths.
Carola developed a Pilates sequence for her studio that she would teach to all of the clients. For those clients that had a specific need or injury which required a different exercise approach, she would design  a workout specifically for that client. Her goal was always to work the entire body, and she integrated whole body work into their program as soon as it was appropriate.  She was very specific in her teachings from Joseph Pilates, when she deviated, she would inform her students specifically what the deviations were and why.
Carola was known to be extremely disciplined, consistent and demanding of her students and staff.  Carola had an astute understanding of anatomy and movement because of her years of study with both Joe and Dr. Jordan. Carola utilized two mirrors while assessing clients and was able to pin pinpoint with great accuracy misalignments and imbalances in posture. Carola felt that during the first session the client should gain an understanding about Pilates, their goals and what to expect from their sessions.  Carola knew that at times every client may come in for their sessions feeling frustrated, angry or stressed, she felt that each client was treated with respect and that they left her studio feeling better than when they entered.  
Carola ran an organized and meticulous studio and raised the bar on service and class.  She was responsible for quite a lot of media coverage for Pilates, she wrote articles for dance magazines and worked with orthopedic doctors.  She wrote a special children's book in 1982 titled 'Exercise - What it is, What it does', highlighting the importance of proper exercise and  moving well to a young audience
Carola was demanding of not only her students but also her student teaching assistants. She ran a tight ship and was well respected for her dedication to service and her clients.  Many of her teaching assistants opened their own very successful Pilates studios in NYC and other part of the U.S. Carola was very formal and serious but loved to have a good laugh or a bit of vodka.
She was often quoted as saying: "The more advanced you are, the more you need to get back to the basics - do even a simple exercise beautifully!"
Jillian's Pilates lineage can be traced back to Joseph Pilates himself through her teachers first generation teachers Kathy Grant, Carola Trier, and Ron Fletcher, who worked directly with Joe at his studio in New York City.  Jillian was originally trained as Ballet dancer, dancing with George Balanchine School of American Ballet.  Jillian had chronic back pain during her dance career. That's when she was introduced to Pilates to Kathy Grant for treatment, and subsequently, she was introduced by Kathy to Carola Trier in 1980. This is when she began studying with Carola to be trained as a teacher.  .    
Jillian authored the book "Pilates Basics" and has written many articles for Pilates Style Magazine, IDEA Pilates Today, and various online publications.  She has classes online on YouTube and Pilates Anytime.
She has also trained and certified many Pilates teachers over the years.  Jillian was dance faculty at the California Institute for the Arts from 1993 to 2005.  She is a regular presenter at the annual Pilates Method Alliance.  Jillian developed her own approach to teaching Pilates  - B.E.A.M Technique.  She is a much sought-after presenter at fitness conventions in USA and around the world, as well as a contributor to many publications on Pilates.  She has also worked with celebrity clients such as Cher, Holly Hunter, Emma Thompson, and Heather Graham.  
JILLIAN HESSEL'S WORKSHOPS AT APS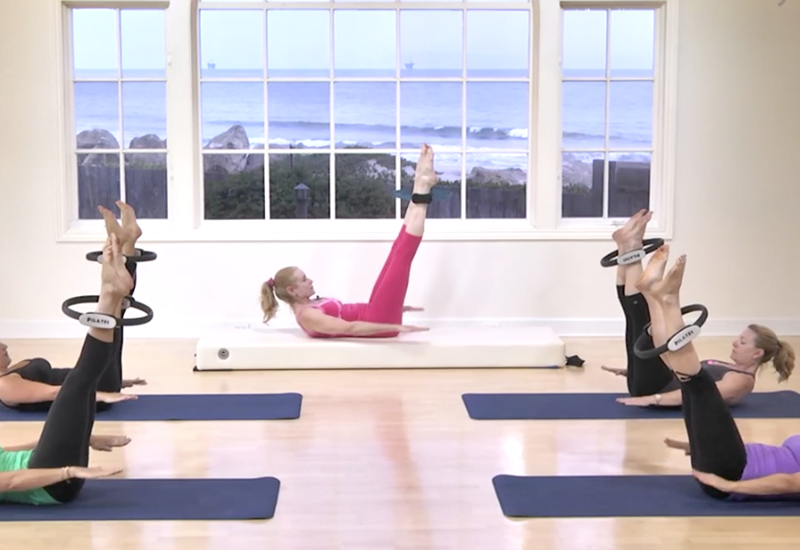 The foot is the absolute vertical foundation of the body. In this workshop, Jillian will teach essential foot exercises using small props such as balls, pencils, towels and exercise bands.  She will also introduce the Foot Corrector and Toe Exerciser, which Joseph Pilates designed specifically for the feet. Jillian will also demonstrate how precise placement of the feet on the Apparatus affects the outcome of the entire workout on the body.
Jillian says, "The feet are without a doubt the most ignored and maligned body part in a Western style workout program. We buy expensive gym shoes and special orthotic inserts for our shoes, but we do very little to actually strengthen the structural integrity of our feet, or to maintain our natural flexibility."  
Key Highlights of workshop
Learn key muscles and skeletal structures of the feet, and how correct posture extends from feet.

Learn essential foot exercises using props such as Foot Corrector and Toe Exerciser.

Strengthen the feet so as to improve overall walking gait and posture.
1 march (fri)  10.30 am - 1.00pm
---
Fabulous Feet Workshop 1st March
---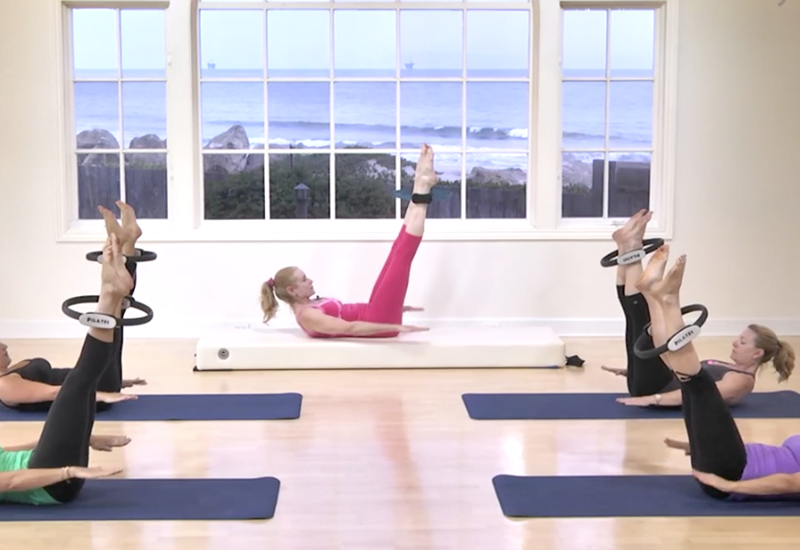 This workshop will overview the lineage of Pilates first generation teacher Carola Trier. We will look at the special impact Carola had on the Pilates method as well as her philosophy of teaching dance, movement and Pilates. We will review Carola's fundamentals of movement.
Key Highlights of workshop
Understanding Carola's philosophy on teaching and approach

Understand Carola's movement fundamentals

Fundamentals of Carola's techniques  
3 march (sun)  1.30 pm - 4.00 pm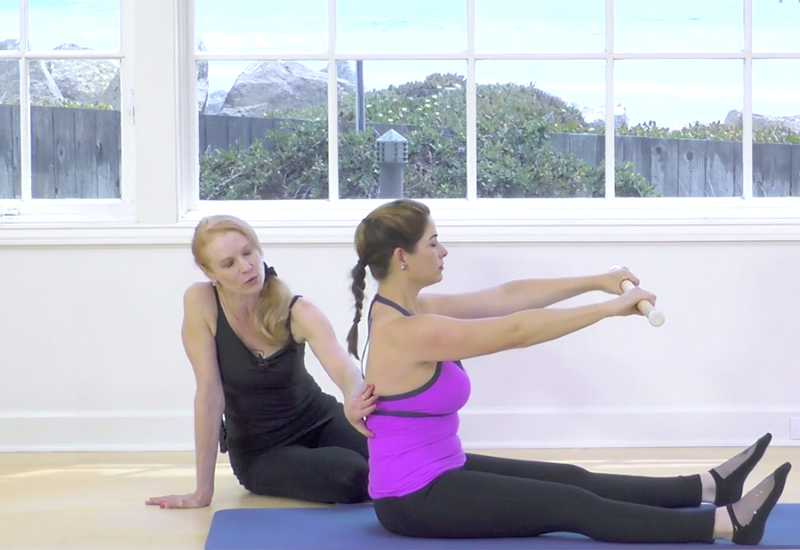 Pilates for Postural Asymmetries & Scoliosis
One of Joseph Pilates' goals was "the uniform muscular development of the body." But, how do you design a Pilates program for clients with pronounced muscular asymmetries and imbalances? Often, the imbalances are so severe that many of the traditional, bilateral Pilates exercises only serve to further strengthen the musculature that is already overdeveloped on these asymmetrical bodies.
Key Highlights of workshop
Introduction to the "asymmetrical conundrum."

 

Learn many unilateral exercises on the Cadillac, Reformer, Step Barrel, and Wunda Chair that can be used to "wake up" weak, underused muscles, mobilize stiff joints and help to realign the asymmetrical body.

 

Learn unilateral exercises, as well as the utilization of props and specific cueing that can help to "reprogram" muscle recruitment and client proprioception, resulting in improved posture, reduced pain, and increased range of joint motion.
1 march (fri)  2.00 pm - 5.00pm
2 march (sat)  1.30 pm - 4.30 pm
---
Postural Asymmetries & Scoliosis Workshop 1st & 2nd March
---
Postural Analysis, B.E.A.M. Fundamentals & Matwork
Carola Trier always started her clients off with a Postural Analysis. In this 3 hour Workshop Jillian will inspire you to carry on this time-honored tradition by engaging students to perform a detailed postural analysis on one another! She will then introduce her B.E.A.M. (Breathe, Energize, Align & Move) Fundamentals on the Mat, including Breathing Practice.  
Key Highlights of workshop
Understanding the B.E.A.M. Fundamentals to "go deeper" with the Pilates work.

Learn how to initiate all movements with breath control and grace.

 

Review the Classic Mat class, including modern updates and modifications to the exercises, so that students learn to work out at their own pace, or how to teach a mixed-level Mat class.

 
2 march (sat)  9.00 am - 12.00 pm
3 march (sun)  9.00 am - 12.00 pm
---
Postural Asymmetries & Scoliosis Workshop 2nd & 3rd March
---