Eve Gentry
 Eve Gentry (August 20, 1909 - June 17, 1994) was a dancer, choreographer, dance teacher, Pilates Master teacher, and a healer. She is one of the first-generation teachers ("Pilates Elders") and had worked the longest tenure  directly with Joseph Pilates.
Eve Gentry
 Eve Gentry (August 20, 1909 - June 17, 1994) was a dancer, choreographer, dance teacher, Pilates Master teacher, and a healer. She is one of the first-generation teachers ("Pilates Elders") and had worked the longest tenure  directly with Joseph Pilates.
Eve Gentry was a dancer, teacher, coach and choreographer throughout her 50-year-plus career.  She first started out her career as a dancer, and later set up her own dance company, Eve Gentry Dancers.  She had suffered persistent back and knee injuries which led her to seek out Joseph Pilates for recuperation in 1944.  Joseph put Eve on the reformer, equipment, Matwork and others and Eve could do everything intuitively.  Joseph told her there was nothing wrong with her except she was over-worked.  But Eve's takeaway was that she felt that she was flying and floating, and that it was the first time in some years she had not been in terrible pain.  Then Joseph asked Eve to assist him, and eventually asked Eve to start teaching. 
A radical mastectomy in 1955 that also removed her pectoral muscle.  Joseph was very encouraging and supportive, and within one year, Eve had completely recuperated to the delight of Joseph.  Joseph asked Eve's husband, Bruce, who is a photographer to film Eve's remarkable progress with him.  Eve went back to stage and continue teaching dance as well as working with Joseph in his studio.    
Eve and her husband Bruce moved to Sante Fe in 1968 because he got a job at the University of New Mexico Press.  Joseph had equipment specially made for Eve — a high chair, a Wonder chair, a spine corrector, a tailored reformer, and Joseph's folding mat. 
Eve served as a teacher and associate with Joseph Pilates in New York City from 1942-1968.  
Eve started her pilates studio in Sante Fe.  She went on to develop her own techniques (Gentry technique), further enhancing and mining the depth of Joseph Pilates's principles, anatomical functional approach and exercises.  Eve taught students how to be efficient in movement, and to teach the concepts and principles behind the movements rather than just the exercises.  
Eve built a reputation amongst even the medical community for rehabilitation.  Eve was well-known for her diagnostic skills in pin-pointing the alignment and muscle issues and came up with therapeutic solutions, on top of Joseph's sequence of movement.  Eve's philosophy was that there should not be any pain or build up of tension in the movements.  This was the birth of the "Gentry" technique, summarised as precursor movement fundamentals pre-Pilates work, and the teaching of efficiency of movement.  Eve taught the principles behind human movement not merely exercise.  Eve's methods include Gentry's breathing, "Imprinting" which is an imaginary movement for spinal alignment, and joint release for pain release.
And Eve was never dogmatic in her views.  Something uniquely beautiful about Eve was that she was always very nice to her clients,  her assistant teachers and students.  She was strict but Eve was unselfish in that she trained her students or clients to the level where they do not need her.  She felt is it the Pilates community that can continue the legacy of Pilates, "Pilates is not going to go out of style.  It's up to us, we are all responsible to keep cherishing, maintaining and keeping alive our heritage which makes us who we are."  Eve's "Gentry" Method formed the foundation of Core Dynamics Teachers Training Programme.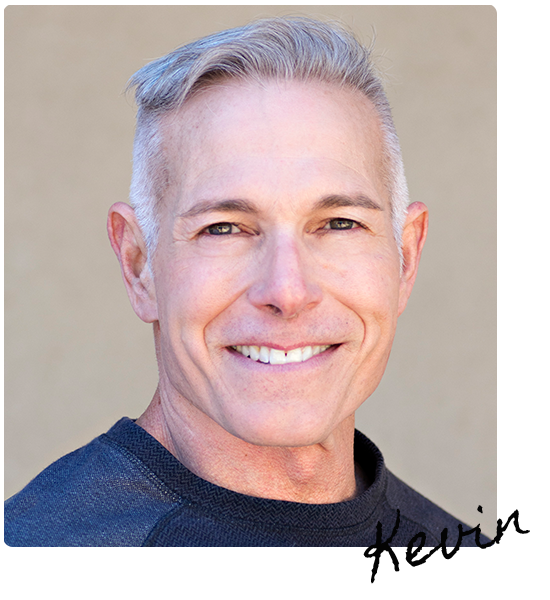 Kevin is the owner and director of Core Dynamics.  He has worked closely with Michele Larsson, the protege of Eve Gentry, in developing and refining the Core Dynamics program that embodies the Pilates method passed down by Eve since 1998.
Kevin has worked for the past 32 years specializing in helping individuals, and the health and fitness agencies serving them, achieve success.  He was the Co-founder, past President, and former Executive Director of the Pilates Method Alliance (PMA).  Since its inception in 2001, PMA today seeks to establish the practice of teaching Pilates as a profession and has led the propagation of Pilates Teachers certification through CECs through Pilates Certification Program.  It is the first global community that help certify Pilates instructors.
Kevin is also the founder of the Pilates Miami studio and launched the Pilates Education Group teacher-training program.  He has been actively involved in the Pilates community for more than 17 years and has been a strong advocate of the many benefits associated from the Pilates method of exercise and the pursuit of a holistic lifestyle.  He also a strong proponent for fitness and wellness for men 40+ with the prime male program.
Kevin has appeared on numerous local television features in addition to CNN, the Discovery Channel, Pilates Style Magazine, and Ocean Drive Magazine, on top of being a contributor and author on numerous articles on the Pilates method. He is well-respected both in the United States and around the world as an authority for the Pilates industry.
KEVIN BOWEN'S WORKSHOPS AT APS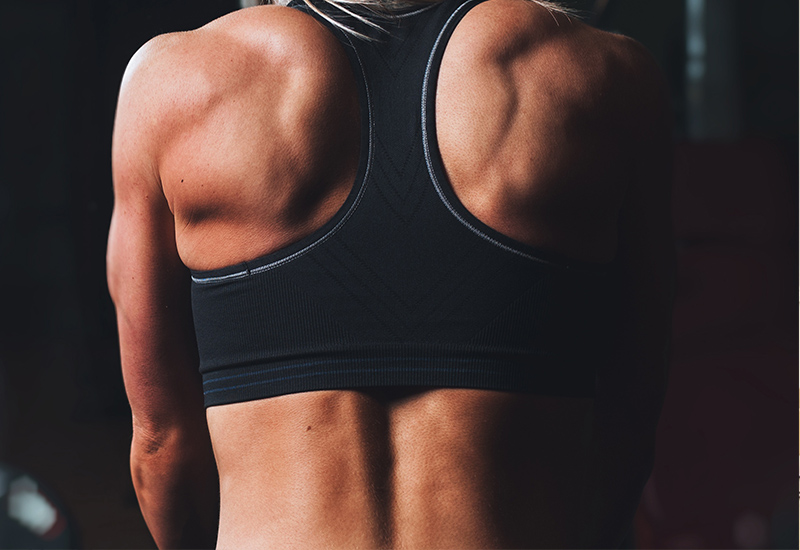 Pilates Exercises for Back Issues
Many of our clients have back issues that require them to move in a gentler fashion limiting too much flexion, rotation and extension. Learn how to adjust  exercise repertoire to accommodate this group. Review how to build up their foundational strength, taking into account their injuries and back issues and create a challenging progressive movement routine that is dynamics and progressive yet safe and effective.  
Key Highlights of workshop
Learn how key muscles and skeletal structures of the back implicate correct posture and back issues.

Modifying classical Pilates repertoire to suit the needs of clients with back issues 

Using Pilates as a rehabilitative tool to strengthen weak back 
3 march (sun)  1.30 pm - 4.00pm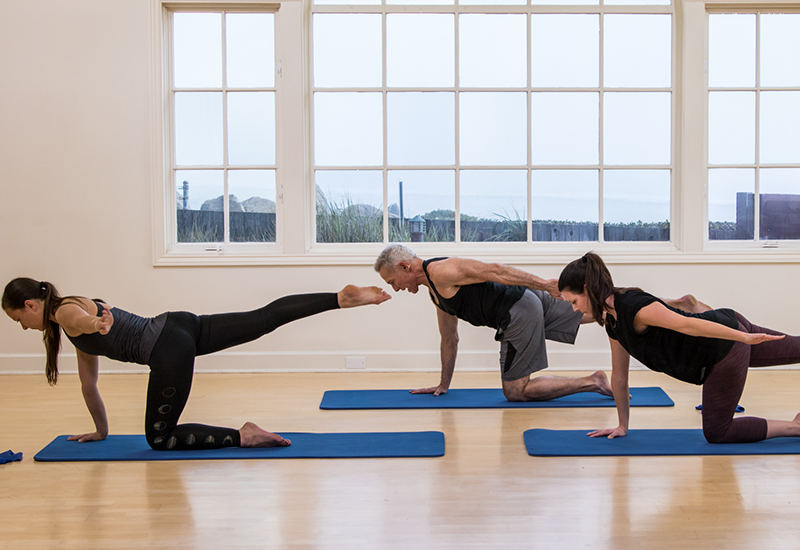 This workshop will overview the lineage of Pilates first generation teacher Eve Gentry. We will look at the special impact Eve had on the Pilates method as well as her philosophy of teaching dance, movement and Pilates. We will review Eve's fundamentals of movement and her signature movement/release technique of 'Imprinting'.
Key Highlights of workshop
Gain an understanding Eve's philosophy and approach to teaching Pilates and movement

Learn Eve's signature movement concept – Imprinting.

Learn a series of Eve's fundamentals you can use in your own practice and teaching.
1 march (fri)  10.30 am - 1.00pm
---
The Eve Effect Workshop 1st march
---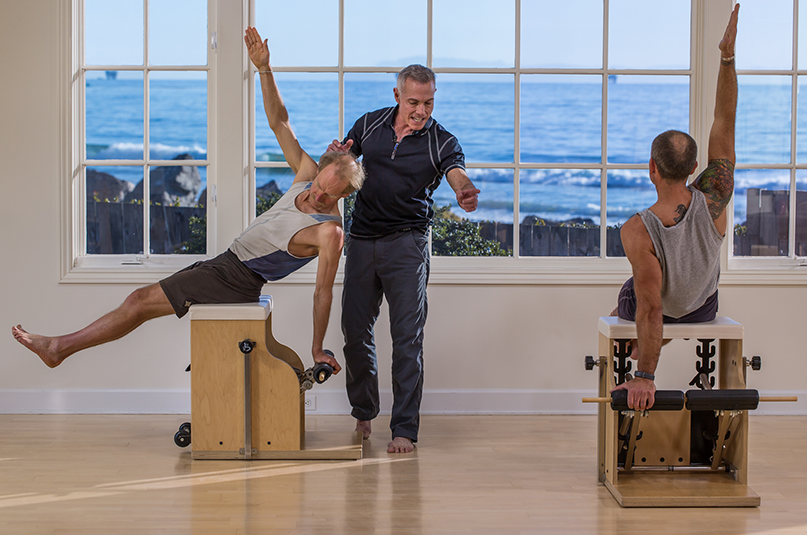 This workshop will review how to work with the 'maturing' male demographic.  Take away new approaches and openings to teaching and communicating that will make their Pilates sessions more effective.  Learn adjustments to Pilates exercises that create a new level of accessibility for the male client.
Key Highlights of workshop
Gain an understanding of the important physiological difference between men and women – especially as they relate to teaching Pilates and movement.

Learn how to address common physical issues for the 40+ male

Develop and understanding of key social and psychological issues for the 40+ male
1 march (fri)  2.00 pm - 5.00pm
2 march (sat)  1.30 pm - 4.30 pm
---
The Prime Male Workshop 1st & 3rd March
---
Group Equipment Class Fun
Do you now or are you thinking of teaching group equipment classes? Would you like to hone your group class teaching skills as well as make your classes organized, fun and results driven? If so, then come review and learn some great tips on: how to reenergize your classes, bring your students to a new level of understanding and mastery of their body and provide a safe fun environment for everyone.
Key Highlights of workshop
A deeper understanding of equipment differences and relationship to group classes.

Learn improved group class teaching skills and techniques.

How to teach safely and effectively to a wide variety of participants.
2 march (sat)  9.00 am - 12.00 pm
3 march (sun)  9.00am - 12.00 pm
---
Group Equipment Fun 2nd & 3rd March
---