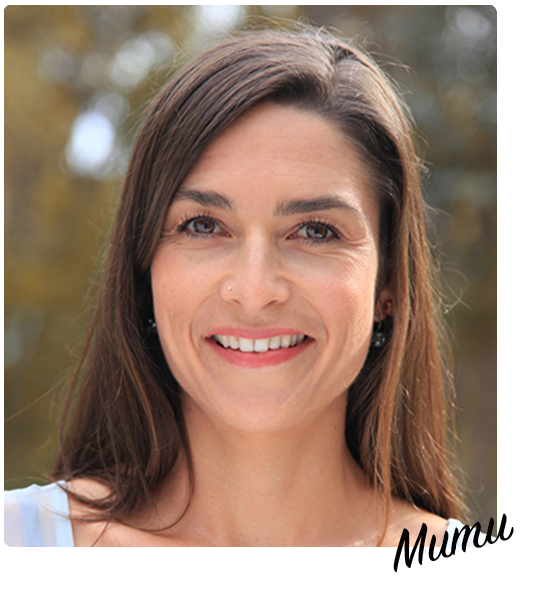 Muriel Morwitzer is the Senior Educator and Managing Director of art of motion academy® Australia. Muriel, known to most as Mumu, has always been an enthusiastic mover. Her love for movement brought her from the Swiss Alps to London where she completed a Contemporary Dance Diploma at the Laban Centre. There, she experienced first hand the great benefits of Pilates and developed a strong interest in holistic movement training and injury prevention. 
Meeting Karin Gurtner, the developer of Contemporary Pilates Method, Slings Myofascial Training®,  and Anatomy Trains in Motion® opened a whole new world of possibilities and gave her a more contemporary science-based understanding of the body's interconnectedness. Art of motion's holistic and up to date approach to functional exercise and exercise sequencing was refreshing for Mumu, and a memorable turning point in her life and career.
She was a senior lecturer for several years with art of motion before becoming the principle lecturer, team educator and Manager of the Australian office. Mumu continued her learnings for holistic movement and also becomea certified Anatomy Trains in Motion teacher and a certified lecturer for Slings Myofascial Training.  She has enjoyed this journey greatly already and knows there is more to learn for evermore, which both inspires and excites her! She teaches and lectures internationally in Switzerland, Europe, Singapore, Bali, and Australia-wide.
MURIEL MORWITZER'S WORKSHOPS AT APS
21 March (Sat)   9am - 12pm
22 March (Sun)   9am - 12pm
20 March (Fri)   10.30am - 1.30pm
21 March (Sat)   1pm - 4pm
20 March (Fri)   2.30pm - 5.30pm
22 March (Sun)   1pm - 4pm
---
Workshop Suitability: New Teachers
---
Diaphragms of the Pelvic Floor
The pelvic floor is at the centre of postural balance, movement freedom, and vitality; literally!
Muscular weakness or excessive tonicity combined with lack of tensile strength or fascial adaptability often leads to significant postural imbalances, movement restrictions, and sub-ideal organ function. The muscles and fascia of the pelvic floor need to be dynamically balanced and well-conditioned for optimal function and ease.
This workshop will focus on the pelvic diaphragms, which provide essential support for the pelvis, spine, and internal organs. Learning the anatomy of the myofascial pelvic floor you will explore specific training techniques and exercises that enable the central core to be at its best.
Key Highlights of workshop
Develop a refined understanding of the pelvic floor as a myofascial structure that supports a balanced posture, movement ease, and all-around wellbeing.

Learn the muscular and fascial anatomy of the two pelvic diaphragms.

Explore movement techniques and exercises from the Slings Myofascial Training repertoire that that train the muscles and fascia of the pelvic floor.
21 March (Sat)   9am - 12pm
22 March (Sun)   9am - 12pm
---
Workshop Suitability: Experienced Teachers
---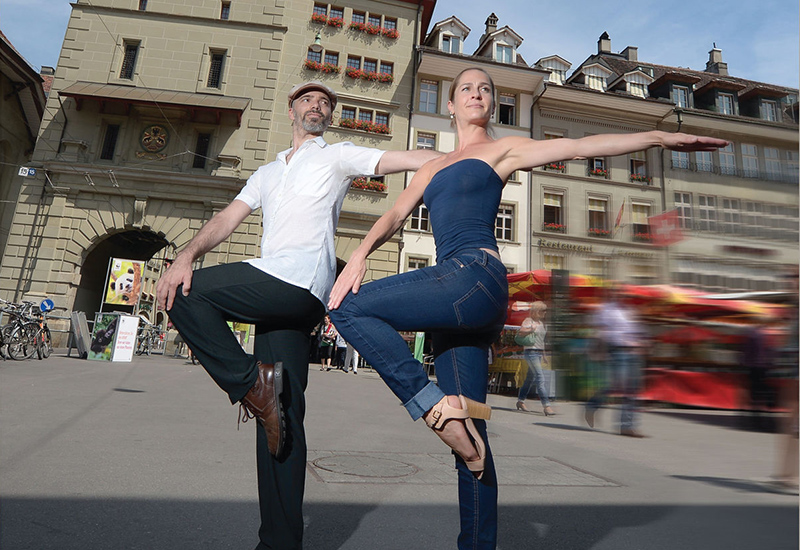 Multidimensional Dynamic Stability
Stability in the body is a dynamic process rather than a static state.  Supporting optimal postural alignment and movement ease, dynamic stability also supports the longevity of joints and internal organs.
Multidimensional dynamic stability is provided by muscles and fascia in collaboration with the nervous system. Muscular weakness, poor fascial resilience, and lack of neural coordination diminish our ability to organise the body optimally. This increases risk of strain, pain, and injury.
Exploring the difference between three-dimensionality and multidimensionality, you will learn how the interplay of muscles and fascia stabilises joints in an adaptable manner. This workshop will focus on the Centre differentiating between core stability and core strength. You will also be taught exercise tools that enhance postural balance, movement efficiency, and health by deliberately increasing multidimensional dynamic stability.
Key Highlights of workshop
Learn the definition of multidimensional dynamic stability based on functional anatomy.

Understand different contributions of muscles and fascia for optimal dynamic stability.

Use scales and specific exercises to enhance dynamic stability in the pelvis and spine.
20 March (Fri)   10.30am - 1.30pm
21 March (Sat)   1pm - 4pm
---
Workshop Suitability: Experienced Teachers
---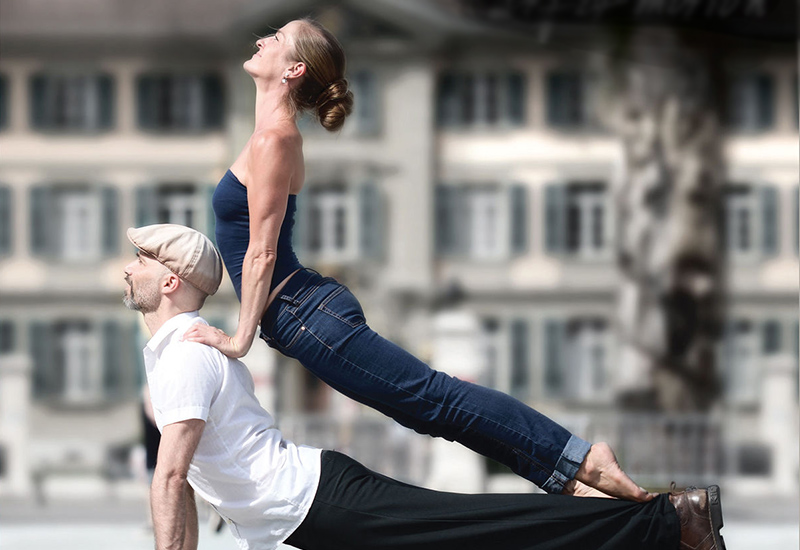 Health of the spine depends on the functionality of its fascia; key is the thoracolumbar fascia. This broad, multi-layered structure supports balanced alignment, dynamic stability, and movement freedom of the back.
Decreased feeling in the thoracolumbar fascia or insufficient tensile strength and glide in its layers may have significant consequences ranging from instability and stiffness, to pain and increased risk of injury.
All movement is myofascial, yet fascia can be strengthened deliberately. In this workshop you will learn specific exercises and training techniques designed to increase resilience of the thoracolumbar fascia. Such strategies have immediate and long-term benefits; directly enhancing functionality of the spine while indirectly benefitting wellbeing of the whole-body.
Key Highlights of workshop
Learn functional anatomy of the three layers of the thoracolumbar fascia.

Understand three fascial movement qualities; key to back health.

Learn fascia-focussed exercises that utilise Tom Myer's Anatomy Trains body map that support the dynamic stability and movement functionality of the spine.
20 March (Fri)   2.30pm - 5.30pm
22 March (Sun)   1pm - 4pm
MURIEL MORWITZER'S FREE MAT CLASSES